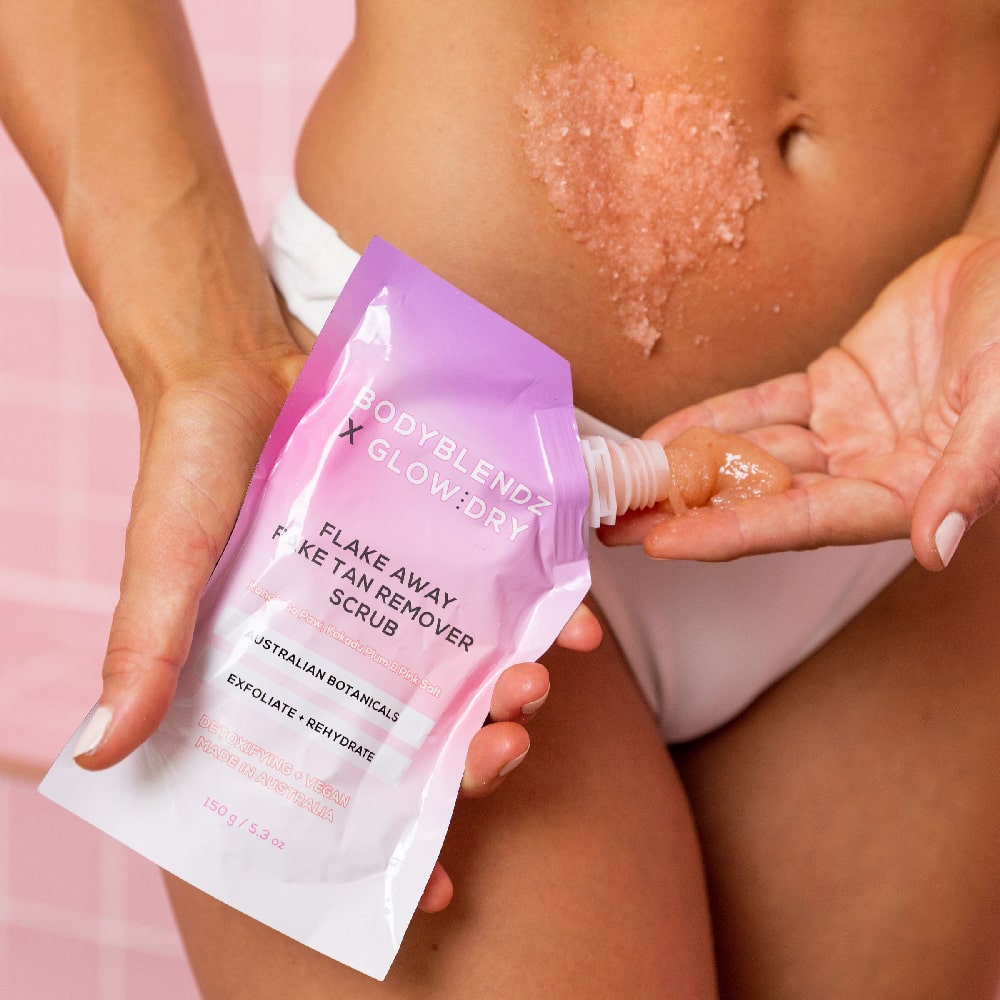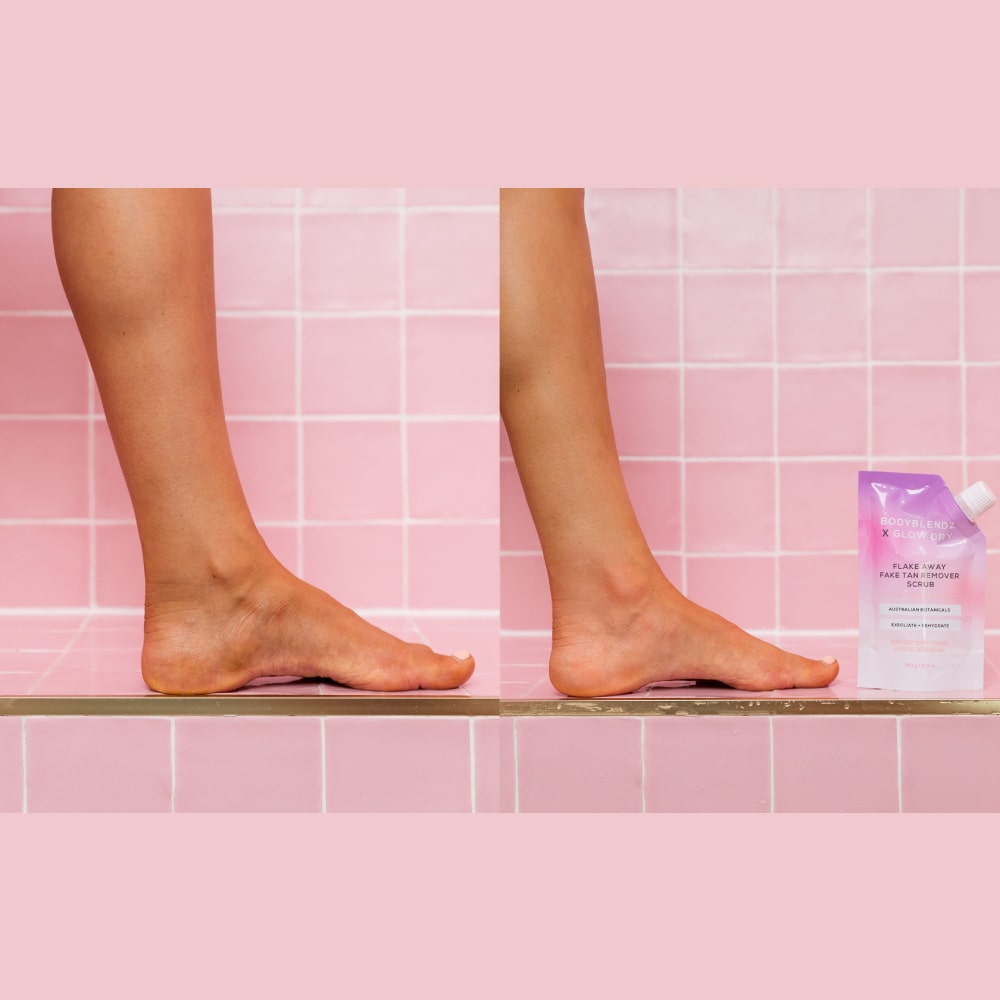 Flake Away Fake Tan Remover Scrub
This product features a gentle yet thorough exfoliating blend of Himalayan Pink and Australian White salts. Its super skin-lightening formula includes Lime and Lemon Oils and Kakadu Plum Extract to even out discolorations, as well as Kangaroo Paw Flower Extract and Vitamin E to soothe and heal the skin.
To nourish and moisturize the skin, the product also contains a combination of Sweet Almond, Avocado, Coconut, and Jojoba oils. Enjoy the benefits of this comprehensive skincare solution for a rejuvenated and glowing complexion.
It can cleanse the skin to prevent oil buildup and reduces shine and oil on the face, giving you clean, bright skin.

Helps purify the skin with the benefits of added cleansing properties and will leave your skin softer and more exfoliated.

It is known to have ten times the amount of Vitamin C found in other fruits, making it an excellent antioxidant.

Contains Vitamins A, B1, B2, D, E, and beta carotene.

Softens and smooths dry, rough, or flaky skin.

Full Ingredients List
Unopened: 3 years Opened: 12 months
SKU: FA Weight: 150 grams
Level up your skincare game and show noticeable results too!