Free Shipping On Orders Over $50 to the USA and Canada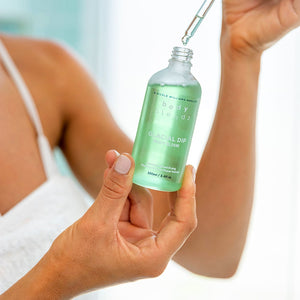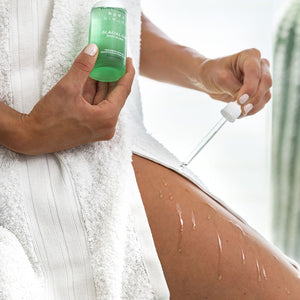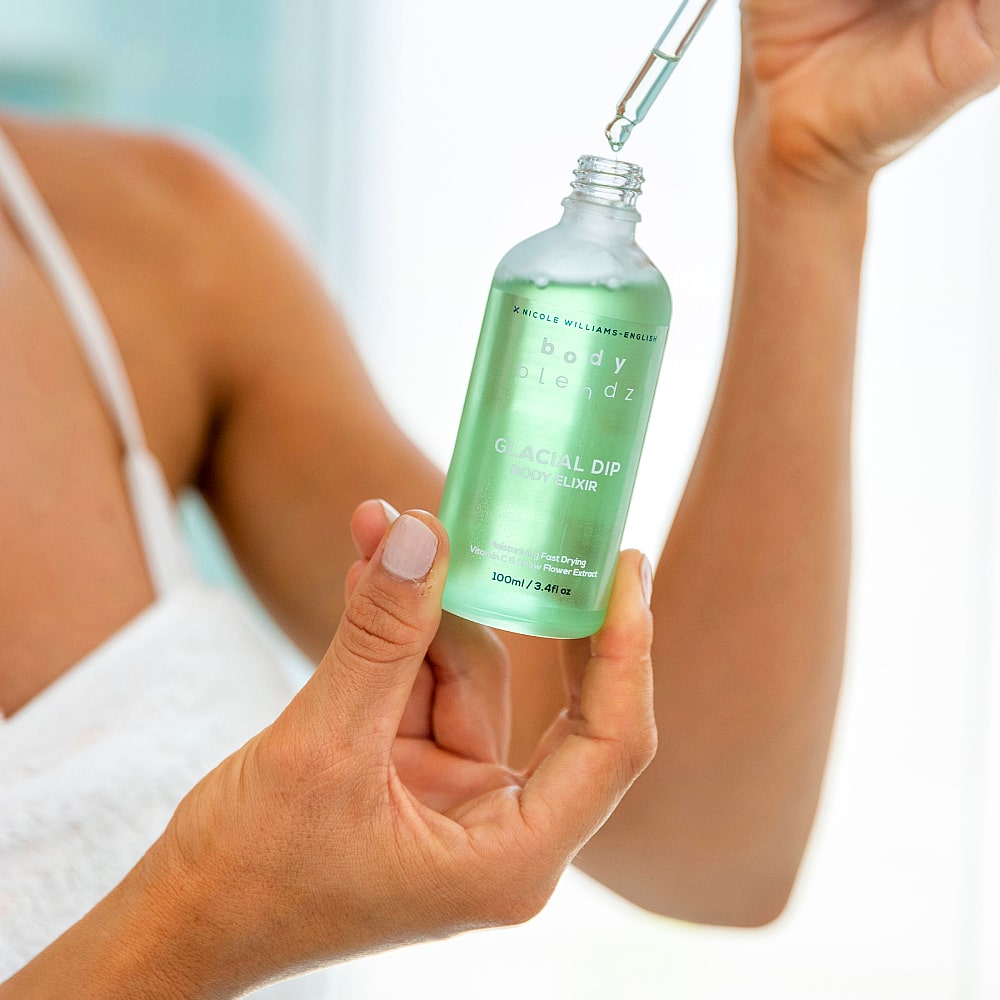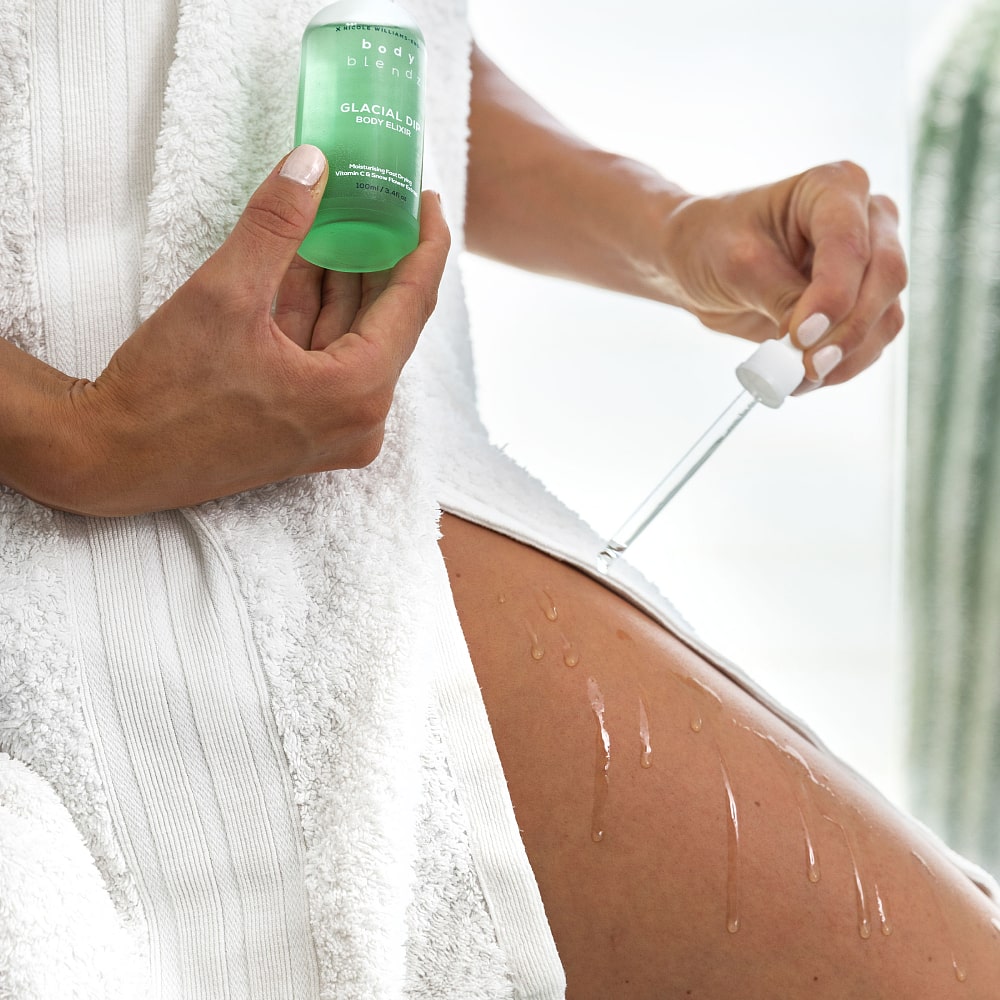 Glacial Dip Body Elixir
Each non-greasy, fast-absorbing drop caresses your skin with a delicate balance of uplifting fruity and exquisite floral notes of Orange, Lime, Geranium, Ylang Ylang, and Rose Otto – making every application a sensuous delight..
A luxurious blend of skin-beneficial oils of Grapeseed, Sunflower, Jojoba, Squalane Olive, Coconut, and Chia to super-charge head-to-toe hydration and nourishment, eliminating dry skin.
Vitamin C & E work together to combat oxidative stress damage and signals skin repair and rejuvenation.
Anti-aging, Snow Flower Extract's phytonutrients deliver advanced hydration and actively reduces redness and increase skin protection
Rosemary Leaf Extract added for anti-inflammatory and healing properties to help ease dermatitis, eczema, and psoriasis.
Scents and skin-balancing properties from essential oils of Orange, Lime, Geranium, Ylang Ylang, and Rose Otto combine to soothe the mind and body.
Vegan, natural and naturally-derived formulation. No parabens, sulfates, and synthetic fragrance.
As an antioxidant, it works to protect against UV-induced cell damage and lipid peroxidation, two of the strongest contributors to the ageing process.

Grape seed extracts contain abundant polyphenols, which are known to be excellent binders of collagen fibers within your skin. This helps to maintain the skin's elasticity.

Snowflower contains a vast range of active phytonutrients that deliver benefits to your skin, including anti-ageing, anti-inflammatory, reduction of redness and pigmentation, skin repair, and protection.

This oil is a rich source of natural Beta Carotene. Beta Carotene is a powerful antioxidant, useful in reducing the potential for inflammatory damage to the skin. As such, this is a wonderful addition to any anti-ageing formula or for products aimed at protecting aged, dry or sensitive skin.

Squalane is a molecule similar to squalene, which occurs naturally in the sebum. It's light and easily absorbed, it leaves the skin really silky and smooth. It softens the skin, improves elasticity, protects against moisture loss, and has a luxurious skin feel.

Full Ingredients List
Unopened: 3 years
Opened: 12 months