7 Natural Alternatives to Plastic Microbeads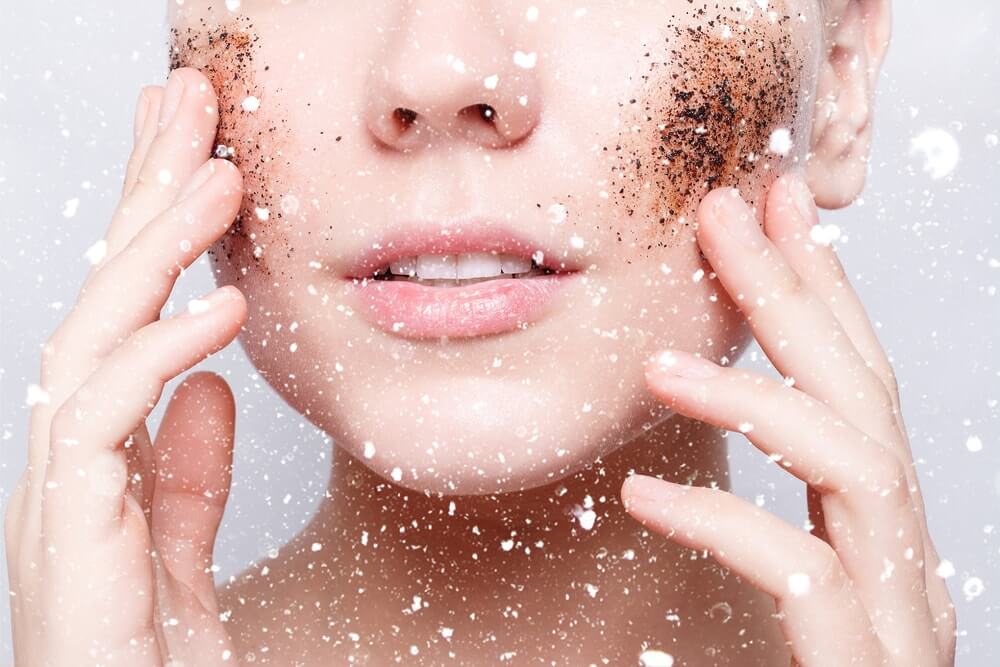 Skin irritant, water pollutant, toxic sponge, and unintended fish food, microbeads are indeed big trouble in little plastic spheres. It's a win for mother earth when the US and the UK, with other countries following their footsteps, banned the production and sale of wash-off products containing plastic microbeads. Consumers are becoming aware of the hazards of microbeads to nature and are now shying away from products containing them. However, if you are one of the legions of scrubbing and exfoliating fans, then you might be wondering how you would deal with clingy, dead skin cells now.
A move away from synthetic microbeads should be an easy one to make because you actually have loads of great alternatives to choose from, you won't even miss the tiny hazards. There's a variety of biodegradable, sustainable and safe alternatives to buff and polish your skin, among them are salt, sugar, coffee, bamboo powder, almond powder, walnut shell powder, apricot seeds and pumice powder. Turns out, we didn't have to produce harmful plastic orbs when nature bountifully provides all these wonderful ways to scrub and exfoliate.
Here are the 7 wonders in the world of natural exfoliants; the 7 best alternatives to plastic microbeads:
1. Coffee
Coffee grounds is arguably the best natural skin exfoliator. It is loaded with antioxidants, the one that fights the damaging effects of free-radicals and therefore restore the rejuvenation of the skin. It is also an anti-inflammatory which calms redness and puffiness. Coffee grounds also help diminish the appearance of stretchmarks and cellulite. And it smells amazing! For an in-depth look at how coffee is perhaps the greatest ingredient for having smooth, firm and radiant skin, see this blog article.
2. Pumice Powder
Pumice powder are lightweight, frothy volcanic rock that are ground into fine powder and are used for exfoliating. Pumice are natural, PH-balanced, and safe; with enough hardness to exfoliate and yet gentle enough not to harm the skin.
3. Nutshell Powders
Nutshell powders come from a variety of nuts: almond, macadamia, walnut - to name a few. Free from any toxic chemicals, nutshell powders are among the best natural abrasives. They Aside from exfoliation, many people swear by nutshell powders' effectiveness in relieving skin issues that come from fungal infection, and other skin conditions such as: acne, psoriasis and even ringworm. Allergic to nuts and still want to try this? Because, you reckon, touching nutshell is not the same as eating nuts. Then patch test first or consult your doctor. Or perhaps checkout jojoba beads.
4. Jojoba beads
Jojoba beads are a great abrasive alternative for people with nut allergy. Odorless and colorless, jojoba beads are look similar to plastic microbeads. But that's where the similarity ends. Jojoba beads are natural and biodegradable, a friend to the environment; jojoba beads easily dissolve on the skin and is very water soluble. They gently clean and exfoliate without irritating and introducing micro tears to the skin, which will then allow bacteria to enter and fester.
5. Sugar
Sugar is a source of natural alpha hydroxyl as glycolic acid. Glycolic acid in sugar can bump up the production of new skin cells. At the same time, sugar can help dissolve certain glue-like proteins that are responsible for dead skin cells that stay fused to the surface of the skin, rather than flaking off. Alone, sugar can break the skin surface due to its uneven granule edges and sizes but in a mixture of clay or oil base to form a paste, they're safe enough even for your delicate lips.
6. Salt
Fine salt granules, often of the Dead Sea or the Himalayan variety are perfect not only from exfoliation but also for removing toxins and tightening the skin. Natural salt is also replete with minerals that are beneficial to the skin.
7. Bamboo Powder
Abundant and sustainable, finely powdered bamboo is a natural physical exfoliant. Bamboo powder is rich in natural silica and other minerals. Silica is known to help firm and tighten the skin, in effect, lessening the appearance of slack, sagging skin. Like coffee, bamboo powder is a natural antioxidant as well, able to combat free radicals and repair the skin. Bamboo powder is very gentle, it can exfoliate without skin damage.