Free Shipping On Orders Over $50 to the USA and Canada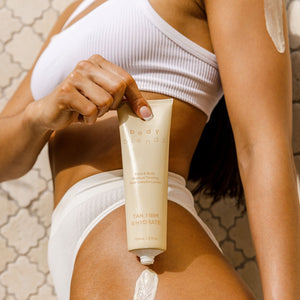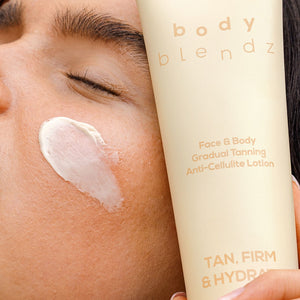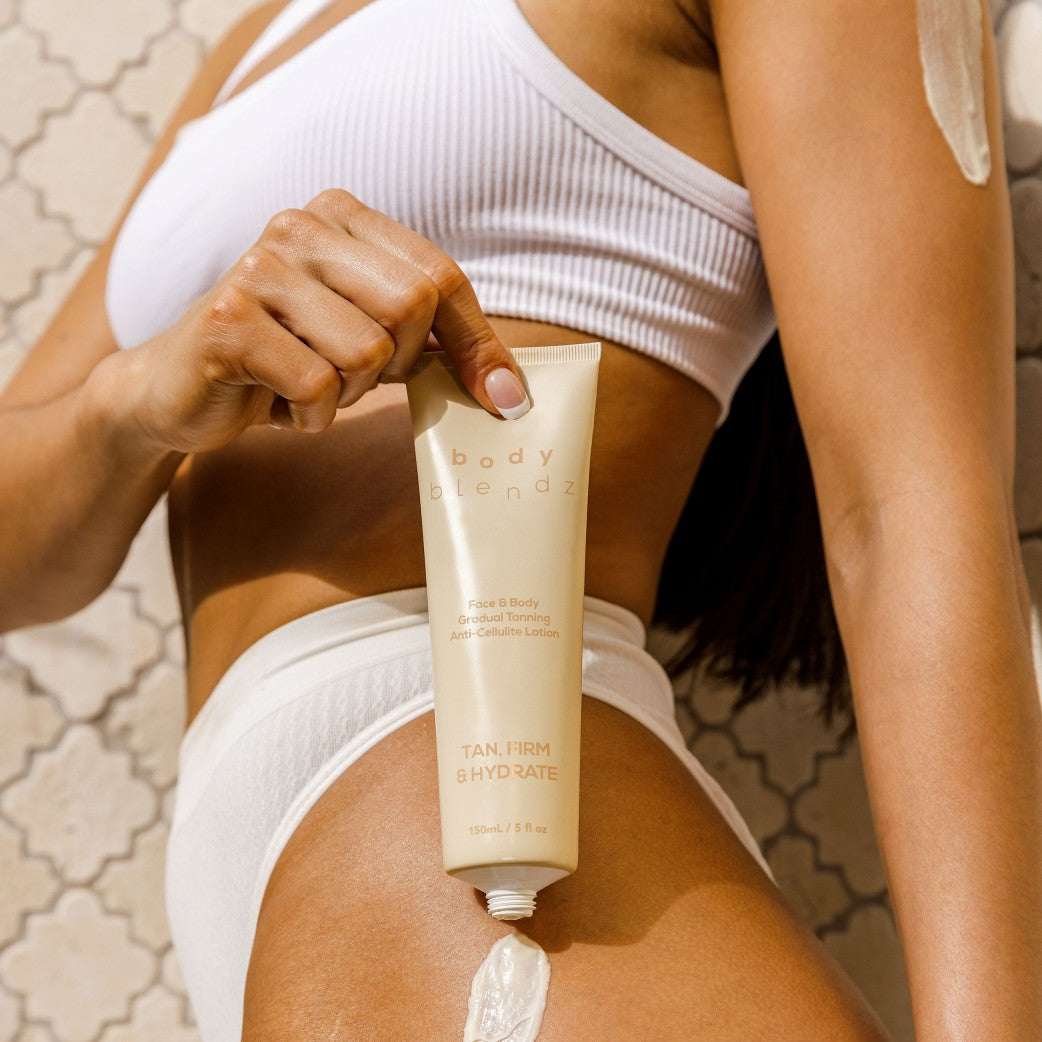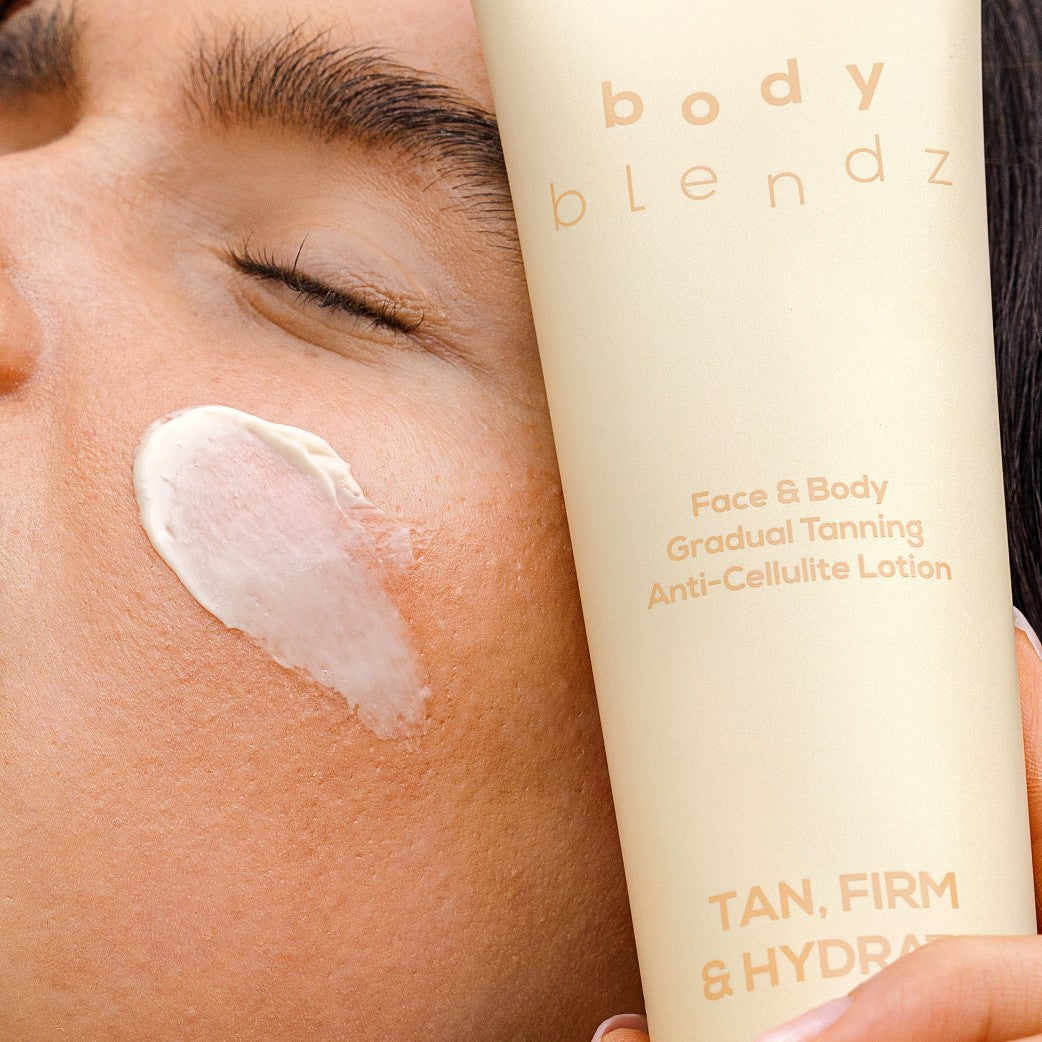 Face & Body Gradual Tanning Anti-Cellulite Lotion
This unique new lotion not only moisturises but also doubles up as a gradual tanning lotion that gives an all-season glow. Its color progresses with the frequency of use, making it ideal for both the face and body. The Gradual Tanning Anti-cellulite Lotion contains the BodyBlendz Complex of botanical extracts and enzymes that assists with reducing the appearance of cellulite. Together with Shea Butter, Grapeseed Oil and Macadamia Oil, this natural tanning lotion enhances skin regeneration, soothes irritation, and helps repair damaged skin. This gentle and non-irritating lotion not only firms and slims but also provides intense hydration. Pentavin, a 100% naturally derived plant extract, provides increased protection against UVA and UVB rays and skin dehydration. Its exceptional hydrating properties can keep your skin moisturised for up to 72 hours, even after washing. The reduced scent technology added to this lotion eliminates the unpleasant fake tan smells that everyone dreads. Suitable for all skin types, the Gradual Tanning Anti-cellulite Lotion is cruelty-free, vegan, and does not contain any sulfates or parabens.
Fights Cellulite - Contains Artichoke extract, which can fight problem areas as they stimulate circulation. It contains Levan with its great cohesive & adhesive properties, which can lead to firming and strengthening the skin. XMELT (trademarked) contains caffeine and other methylxanthines that can inhibit adipocyte maturation, block fat storage, and lead to the stimulation of lipolysis.

Tanning Active gives you a super colouring without the odour

Up to 72 hours of Hydration. If used over four weeks, deep hydration lasts for 72 hours.

Has some astringent qualities and is good for oily, acne-prone skin.

Softens and smooths dry, rough, or flaky skin.

Rich in specific unsaponifiables that protects the skin and repair damage caused by climatic aggressions, pollution and UV radiations.

Full Ingredients List
Unopened: 3 years Opened: 6 months
Weight: 150 grams
Level up your skincare game and show noticeable results too!