Benefits of Coffee for Your Skin and Hair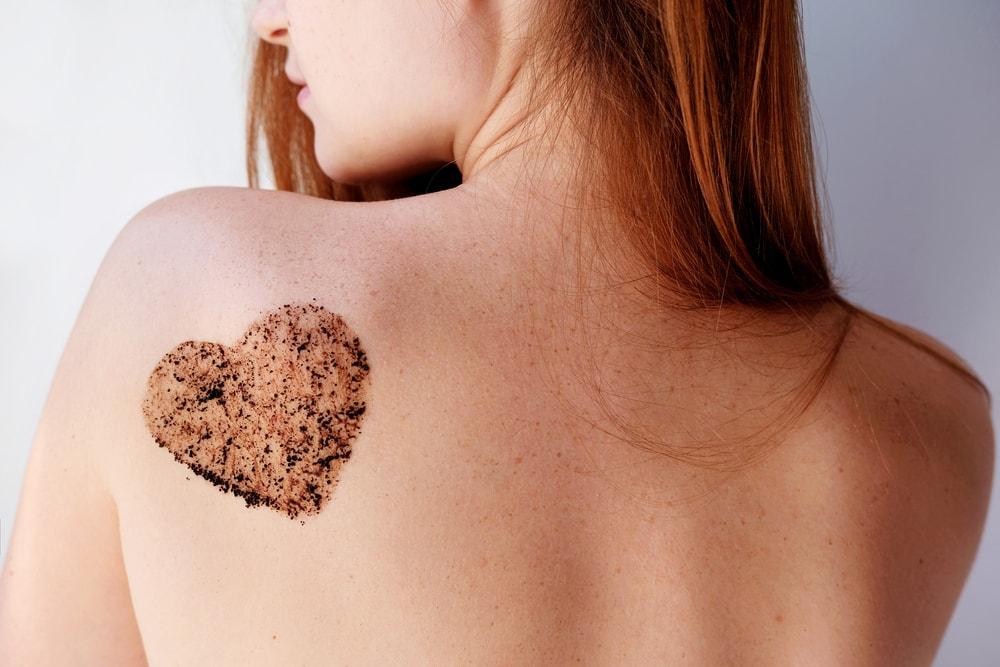 Most of us love a cup of joe to jumpstart our mornings. All throughout the day, we enjoy java to boost our mood and pick up our energy levels. But did you know coffee, with its powerful antioxidant and anti-inflammatory properties, is also great for your skin and hair?
Not a coffee drinker? Not a problem! You can get faster results by applying coffee scrub blends directly onto your skin and hair. With the popularity of coffee as a major ingredient in the beauty and skincare sector, it's worth taking a deeper look at what is in coffee and how it contributes to a healthier appearance.
Rich in antioxidants
Antioxidants are important to the health and appearance of your skin. Youthful-looking skin, cell rejuvenation, protection from free-radicals and improved skin radiance are some of the benefits of antioxidants. And guess what is loaded with antioxidants? That's right, coffee. Coffee is one of the best sources of antioxidants.
Some of the antioxidants contained in coffee:
• Potassium – helps regulate internal fluids balance, maintaining the hydration of skin cells
• Hyaluronic Acid – prevents wrinkles, anti-aging properties
• Niacin – belongs to the vitamin B family, helps to helps heal wounds, and repair sun damage
• Magnesium – rejuvenates skin cells, reduces acne, eases allergies, helps regulate elasticity and moisture
• Tocopherol – helps in skin healing, reduces wrinkles and keeps the skin looking supple
Calms redness, puffiness
Coffee scrubs reduces the puffiness and redness in the skin because of polyphenols and other anti-inflammatory compounds. As a stimulant, caffeine constricts blood vessels, restricting inflammation, this then imparts a calming effect to a puffy, red skin.
Check out these skin-loving benefits you can begin to experience when you add coffee to your skincare routine.
1. Smoother, glowing skin
A coffee scrub will smooth and brighten your skin creating a more polished look, at the same time preventing clogged pores by sloughing off dull and flaky, dead skin cells. Coffee scrubbing is the gentler and natural way to exfoliate. Depending on how long you leave the coffee scrub on your skin, it also acts a light bronzer. Expect a natural glow year round.
2. Visibly reduce cellulite
While some say the effects are temporary, others swear by coffee scrubs as the number one remedy for cellulite. Here are the different ways coffee can help reduce the appearance of cellulite:
• Caffeine helps to dehydrate fat cells, therefore minimizing the orange-peely look.
• The exfoliating effect of coffee scrubs makes the area look smoother
• Coffee, loaded in antioxidants, help to remove the toxins.
• The massaging motion accompanying the coffee scrub helps to stimulate blood flow and aid in lymphatic drainage.
• The result: with continued use the affect areas will show a visible decrease in skin dimpling and an overall increase of skin tone and health.
3. Firmer, refreshed skin
Coffee grounds, being rich in anti-oxidants, help to improve the skin texture and firmness by drawing out toxins.
Coffee, containing caffeic acid, increases production of collagen. Collagen helps to keep the skin's firmness, maintains the skin's elasticity; making the skin look tighter, brighter and younger.
The same coffee that lifts up your spirits will perk up tired-looking skin as well.
4. Improve blood circulation
Blood is the means of transporting nutrients to the various parts of the body, including your skin. Scrubbing your skin once or twice a week can help to improve blood circulation and thus allowing the blood flow and the nutrients it carries to be directed to the surface of the skin.
5. Enhance hair-color vibrancy
Want to add more vibrancy and depth to your hair color without harsh chemicals? Try using a small amount of coffee body scrub or mix it with your hair conditioner, apply to freshly-shampooed hair and leave on for at least 5 minutes. For a darker effect, leave on longer with a hair wrap.
The caffeine also stimulates your scalp and hair follicles, rejuvenating hair growth. The acidity in coffee will soothe the hair cuticles, boosting the hair's softness and gloss.