Brand New Year, Whole New Sparkle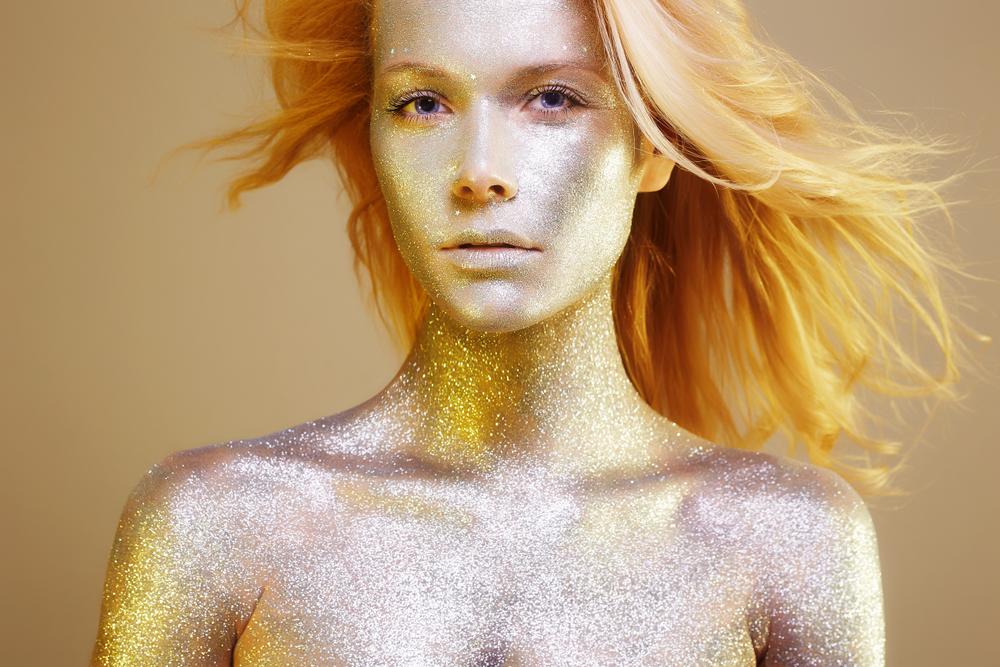 What's a better way to face the new year than with fresh, glowing skin? The Answer: welcoming the new year with skin fresh, glowing, and softly sparkling! Explore our all-natural, vegan, and cruelty-free products that won't just buff off the dull, dead cells and nourish the fresh cells but also leave your skin adoringly dewy and shimmering. From our trio of illuminators to our duo of creamy shimmers, we've got you dazzlingly covered.
Sparkle your path to the New Year with the Limited Edition
Coffee Shimmer Scrub's main ingredients are a powerful trio of Arabica coffee grounds, soft golden sugar crystals, and detoxifying activated charcoal. Exfoliate, deep cleanse and shimmer – all with one product! We've featured Coffee Shimmer Scrub in our sugar skincare blog, if you haven't read it yet, head on over here.
Now, you're ready to meet the rest of this radiant family!
Bronze Shimmer Body Oil
Bronze Shimmer Body Oil is the product freshly scrubbed skins have been waiting for! All-natural, this brightening, dry oil is formulated with select organic oils, such as coconut, grapeseed, sweet almond, and jojoba, to nourish the skin and lock in moisture, yet it is non-greasy. Bronze Shimmer Body Oil, which smells heavenly, by the way, applies smoothly and blends easily. Full of skin-nourishing ingredients: antioxidants, emollients, and vitamins for skin that's touchably soft and hydrated. With tiny mica particles that capture the light and reflect, creating an effect of luminous skin wherever it is applied.
Illuminating Balm
This skin-perfecting, silky balm blurs imperfections and emphasizes your best features. Skin loving natural oils: coconut, sweet almond, and grapeseed nourish and soften your skin where it touches. Lightweight and non-greasy, you can apply the Illuminating Balm to areas you want to draw focus on, such as the middle of the nose, under the brow bones, on the jawline, on your cheekbones, even your shoulders, and collarbone. The super-fine mica crystals reflect light and create a soft-focus finish. Radiant from within, that's the effect the Illuminating Balm creates – believable, beautiful shimmer. Flattering on all skin tones and suitable for all skin types.
For a limited time, Bronze Shimmer Body Oil and Illuminating Balm is available for purchase but only as a set, together with Coffee Shimmer Scrub. The 3-Piece Shimmer Kit contains all three BodyBlendz Shimmer product line. Grab your kit today, available only until stock lasts. Save $10.00 on this set! Regular Price USD $49.99, available for USD $39.99.
A New Way to Shimmer throughout 2019!
The best take-along-anywhere face and body coffee scrubs. Cream form means easier to apply and comes in a no-mess, no-spill spout packaging. Scrub and shimmer with tiny mica particles for that gorgeous soft-focus glow.
| | |
| --- | --- |
| | |
| Cream Shimmer Scrub in Sugar Coco is a rich formula of soft and pure White Australian Clay, Arabica coffee, finest pumice powder, coconut oil, and golden sugar granules in a gentle, creamy base. Sooth irritations, draw up and get rid of impurities and condition the skin in one application. With continued use, you'll notice firmer, more even-toned skin. Regular use will also help in reducing the appearance of cellulite and stretch marks. On top of that, pearlescent mica nano-beads light up your skin where it touches, making your skin appear lit from within, healthy and truly radiant. Yes indeed, Cream Shimmer Scrub in Sugar Coco is one sweet treat you can't miss. | Luxury in a body scrub, experience Cream Shimmer Scrub in Coconut Coffee. Formulated with the purest Australian White clay and the finest Arabica coffee as the main ingredients. Australian White clay works to absorb excess oil and calm down inflammation, while Arabica coffee grounds gently removes dull, clingy dead skin while immersing your skin with antioxidants. Natural oils such as coconut, jojoba, macadamia, castor, and grapeseed, along with Shea butter, combine to make a smooth cream base that holds all ingredients together. As if this formulation isn't already replete, light-reflecting mica minerals are added to help blur minor imperfections and encase your skin in a soft, shimmering glow. |