Enthralling Skin Benefits with Vitamin E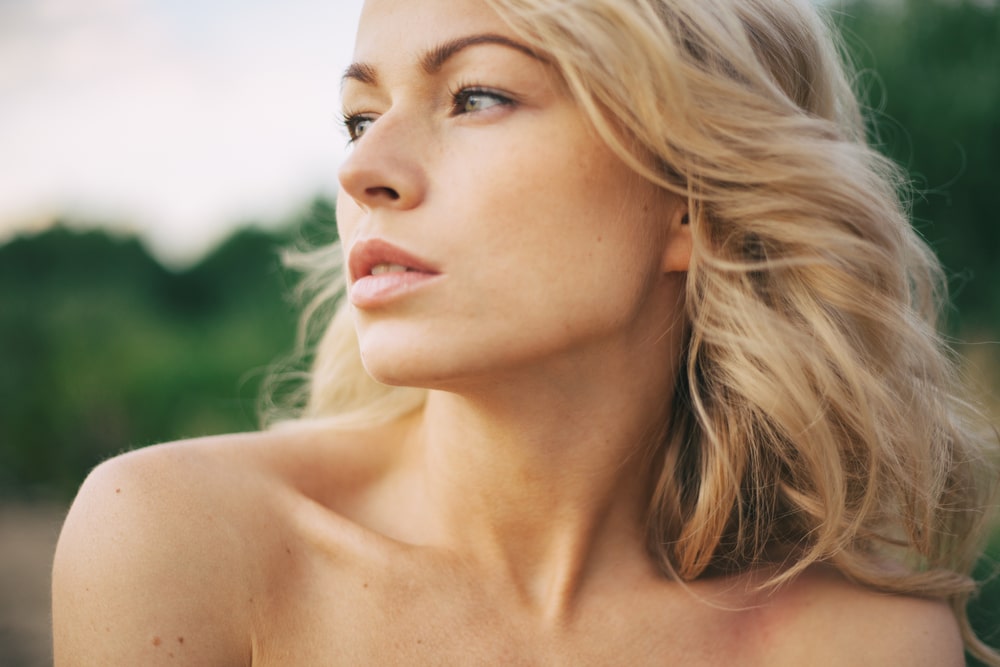 We all know that vitamins are essential for general health and beauty. And we often see Vitamin E as an ingredient listed on the labels of a host of beauty products. Supplementing with Vitamin E is a natural way to obtain glowing, healthy skin, as it is undoubtedly well-known for its anti-aging properties.
In addition to beautiful skin, Vitamin E helps alleviate various skin problems like psoriasis, acne, hyperpigmentation, and sun damage.
Let's examine how vitamin E benefits our skin, the variants and which is best for you, and which skin types can use vitamin E. Towards the end of this article, we will answer some of the frequently asked questions about vitamin E.
What is Vitamin E?
Vitamin E or Tocopherol is a fat-soluble essential nutrient naturally present throughout the body, especially in our skin and fatty tissues. Vitamin E is a powerful antioxidant with anti-inflammatory and anti-aging properties. It helps boost the immune system, as well as support cell renewal and production. It is essential for many processes of the body, such as helping your muscles and nerves work well, and preventing blood clots.
Where does vitamin E comes from?
Even though vitamin E is naturally found in our body, unlike plants, humans do not have the ability to synthesize vitamin E. We acquire it second hand from our diet.
Some of the food sources rich in vitamin E are spinach, asparagus, mango, avocado, almonds, peanuts, sunflower seeds, salmon, and other seafood.
Are there really more than one kind of Vitamin E?
According to the National Institutes of Health's fact sheet on Vitamin E, there are 8 chemical forms (alpha-, beta-, gamma-, and delta-tocopherol and alpha-, beta-, gamma-, and delta-tocotrienol) of naturally occurring Vitamin E. Even though there are several forms of Vitamin E, one, Alpha-tocopherol, is the most active form. It is the one that gets transported and utilized by the liver.
Natural vitamin E, also known as d-Alpha-Tocopherol as seen in food labels is more potent than its synthetic counterparts, as it is the primary form preferred by the human body to meet needed health requirements. For internal supplementing, natural Vitamin E is recommended. For topical treatments, natural Vitamin E is still the better choice, albeit more expensive.
Another thing to consider when choosing between synthetic and natural vitamin E is that natural vitamin E needs to undergo several processing steps to remove pesticides and other impurities. Not coming from a natural food source, synthetically produced vitamin E or dl-Alpha-Tocopherol does not have this shortcoming.
Vitamin E Benefits for Healthy, Glowing Skin
Anti-aging
Vitamin E aids in minimizing the signs of aging; it effectively reduces the appearance of fine lines and wrinkles. As a powerful antioxidant, it helps heal and renew skin cells. Used topically, Vitamin E serves as an occlusive, keeping hydration in the skin longer and a moisturizer, bolstering parched skin barrier.
As a result, vitamin E encourages skin elasticity and results in a youthful look.
Lipid Barrier Protection
Thick lipids or skin barrier is needed as the final protection of the body against outer environmental stressors, such as pollution and overexposure to the sun. In short, healthy lipids keep the moisture in our skin and free radicals and other nasties away. Vitamin E replenishes lipids in the skin.
Keeps Skin Moisturized
As mentioned above, vitamin E promotes healthy levels of lipids in our skin; it keeps our skin barrier functioning correctly. Topically applied products with vitamin E can increase the skin's ability and capacity to hold on to hydration longer. It also limits excessive and fast water loss.
Alleviate Dry Skin
With potent emollient benefits, vitamin E applied topically through creams and serums penetrates dry skin while keeping the area hydrated. It can seal cracks in the skin while preventing moisture from releasing.
Fade Dark Spots
Skin discoloration can be triggered by many causes, hormones, aging, sun overexposure, light scars, etc. Vitamin E may help fade the appearance of dark spots or hyperpigmentation because of its antioxidant, healing, and moisturizing properties, allowing the skin cells to regenerate quicker. Vitamin E works best to lighten dark spots in tandem with vitamin C.
Speeds Up Healing
Vitamin E may help soothe skin irritations and conditions like dermatitis and eczema. Vitamin E is as acclaimed for its skin healing benefits just as it is for its moisturizing properties. Vitamin E's antioxidant speeds up skin cell renewal, it also boosts the immune system. Both of these factors may be the reason for Vitamin E's fame in the area of speedy skin healing. According to the National Library of Medicine, "Vitamin E has been demonstrated to modulate cellular signaling, … thus influencing wound healing."
Vitamin E Questions Answered
What skin type can use vitamin E?
Vitamin E is generally safe for most skin types, including mature and sensitive.
Dry skin: Vitamin E boosts moisture and moisture retention.
Mature skin: Vitamin E's many anti-aging properties will reduce the appearance lines and wrinkles and give you an overall youthful glow.
Combination skin: Pure vitamin E may be too oily for parts of your skin. Diluted vitamin E for normal skin should work well.
Sensitive skin: Vitamin E will calm irritations and recharge your protective skin lipids. Patch test first, especially if you have sensitive skin.
Oily skin: The thickness of pure vitamin E may clog your pores and lead to more oiliness and even breakouts. To reap the benefits of vitamin E, even when you have oily or breakout-prone skin, it is best to look for a diluted version in cream or lotion form.
Is vitamin E vegan?
Yes, vitamin E is one of the most vegan-friendly essential nutrients as it is sourced from plants. Vitamin E oil is primarily made from wheat and soybean.
Are there any side effects of taking vitamin E?
Vitamin E from your diet is not harmful, even in abundant portions, so there is no need to limit the ingestion of foods with vitamin E.
Vitamin E found in topical products is generally safe. Once again, a reminder to patch test products you have not used yet prior to committing.
Taking supplements, on the other hand, is tricky. Vitamin E widens blood vessels. While this is good for preventing blood clots, taking huge amounts of vitamin E may stop the blood's ability to clot when there is a need, leading to possible serious bleeding.
Vitamin E supplementation may also hinder cholesterol-lowering drugs.
It is best to consult your doctor to ask if you can take vitamin E supplementation and the appropriate amount. This is even more imperative when you have other underlying health conditions.
Can I use vitamin E oil directly on my lips?
Using vitamin E oil directly on the lips is safe and will help relieve dryness. Exfoliation should be done first on the problem areas to remove the dry, flaky bit or to dissolve the dry, clingy patches. This process allows for maximum absorption of the healing and moisturizing products that come after. If you feel that the vitamin E oil is too thick on your lips, look for a lip balm version.