Firming Tips to Lift Sagging Skin Towards Perkier Radiance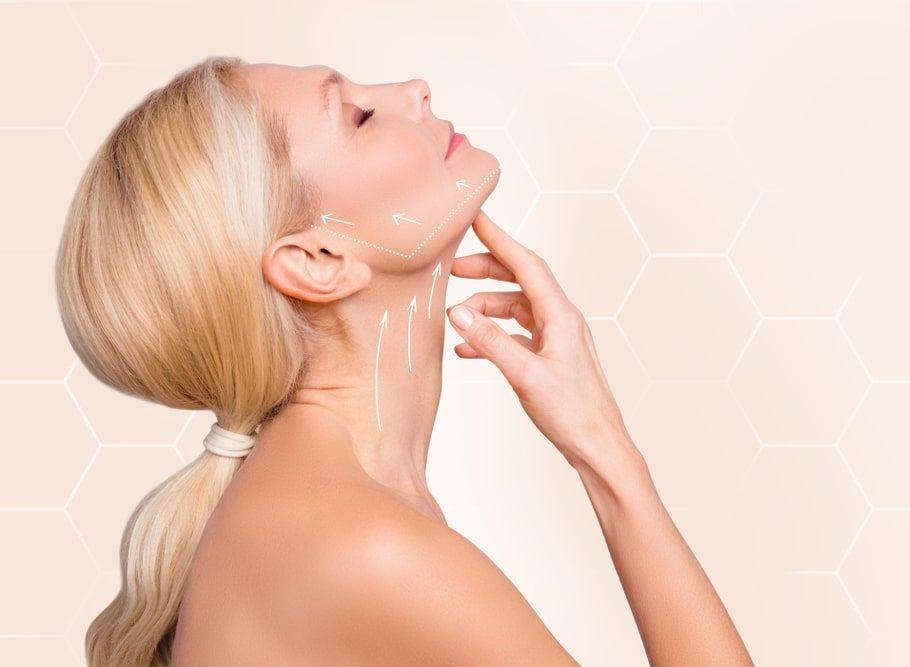 Loose and sagging skin can nag us each day and deal a blow to our self-esteem. As we age, our skin produces lesser elastin and collagen, the essential duo that is responsible for younger-looking, firm skin. Diet, pregnancy, lack of sleep, frequent exposure to ultraviolet A and B rays, bad habits, and weight loss also affect skin to make it look less than perky.
There are several things we can do to help our skins stay radiant. Below are tips to ensure our skin remains firm, supple, and looking younger rather than pre-maturely aging.
Replenish Elastin
Adequate elastin makes the skin 'springy', similar to when as a kid, you could press down on your cheeks and they bounce right up. Elastin is essential for skin's elasticity. Sadly, by the time we hit puberty, our skin stops producing elastin.
The right diet with citrus fruits; fatty fish; greens, like broccoli; and nuts like almonds and walnuts can help naturally boost elastin. The concentration of Vitamin A in retinol and prescription retinoids helps stimulate the skin to produce elastin.
Create Collagen
Like elastin, the body's collagen supply weakens over time. Without collagen in our skins, we'd all look like prunes or old leather. Beauty aside, collagen is crucial for your joints and ligaments. Your vision and eyesight also need collagen; low collagen level in the eyes is a primary cause of cataracts and glaucoma.
Creating collagen requires amino acids, so protein-rich foods: meat, beans, eggs, and dairy products. Vitamin C, zinc, and copper are also needed in this collagen manufacturing process, which means adding more greens and citrus in your meal preparations.
And once again, similar to elastin, retinol, and retinoid re-stimulate collagen production. Hyaluronic acid is another important compound needed for raising collagen levels in our skin.
Work it Out
Muscle toning workouts help diminish the appearance of loose skin, especially if the problem is loose skin due to weight loss. Well-toned muscles create a firmer, tighter appearance. The stronger the muscles you built under the skin, the more definition and support for the skin to rest on. Thus, the correct face exercise may work to create a more uplifted look.
Workouts make the blood pump and cruise through the blood vessels to blast your skin with fresh nutrient-rich, oxygenated blood. The skin's firmness and radiance can definitely benefit from exercise.
Vanquish Free Radicals
Free radicals are unpaired electrons that damage cells. Free radicals and oxidants create a process called oxidative stress that can lead from inflammation and collagen fragmentation to hindering wound healing. In other words, oxidative stress is detrimental to our health, skin included.
To fight free radicals we summon antioxidants, they are our trump card for a healthy body and skin. Antioxidants also combat elastase, an enzyme that damages elastin fibers, which leads to degrading elastin. There is no doubt, consuming food rich in antioxidants is a must for a healthy body and firm skin. Yummy food high in antioxidants are berries (goji, blueberries, strawberries, raspberries), dark chocolate, dark green veggies, nuts, green tea, beans, and fish.
Screen the Sun's Rays
While soaking the sun's warm rays makes you look like a bronze demi-god, unsafe and frequent exposure can lead to various skin troubles. Hyperpigmentation, dryness, sunburn, and patchy skin are what most people know as the negative effects of too much-unprotected sun exposure. But do you know that the sun can also harm the elastin levels in the skin? Collagen can also break down long-term under too much sun exposure.
Choose a broad-spectrum sun protection product that shields both UVA and UVB rays. Apply sunscreen at least 20 minutes before you head out. For short durations under the sun, your SPF moisturizer or SPF foundation will provide adequate protection. Additionally, bring a wide-brim hat and sunglasses, when you expect to stay under the scorching rays for a prolonged time.
Buff off Dead Cells
Exfoliation or scrubbing off clingy dead skin cells is essential for healthy, firm skin. Exfoliation encourages and hastens cellular turnover and stimulates collagen production which helps plump the skin's cells, making lines and wrinkles less severe.
Arguably the most important role of exfoliation in skin care is its ability to remove the dead skin cells which hinder the absorption of nutrients and other ingredients. Before you waste expensive serums and creams, make sure your skin is regularly exfoliated so the skin is primed and ready to received said serums and creams.
Exfoliants may come in scrub or mask form, as well as the more intense AHA liquid type. Masks are a better choice for acne-prone skin since there is little to no scrubbing. Natural ingredients to look for are coffee, clay, Himalayan salt, and vitamin C.
Serums Twice Daily
Use your firming and anti-aging serums in the morning before you leave and at night before you sleep. Serums are skin cocktails or tonics with the best concentration that is safe and most effective for your needs. They are effective in enhancing the skin's elasticity, firmness, and overall radiance. Serums are applied after toners and before moisturizers. The best serums may contain collagen, hyaluronic acid, botanical extracts, and essential oils.
Beauty Sleep
At night, while we sleep, that is when the skin produces new collagen. Turns out when we cut our sleep down to 4-5 hours instead of 7-8 hours, our skin gets fewer hours to replenish collagen. Besides, we all know how lack of sleep gives us dark circles under the eyes and swollen upper lids.
Although, bad sleep positions can carve deep lines in our faces. Sleeping on silk or satin sheets and pillowcases help lessen sleep lines. Silk and satin diminish friction between the fabric and the skin and hair. The same is true for our eyes. Silk or satin eye masks are beneficial to our beauty sleep by minimizing eye wrinkles due to sleeping positions. They also block out the light, providing a more restful slumber. Although most people who wear eye masks to bed never seem to wake up with them still attached.