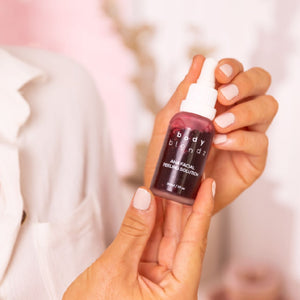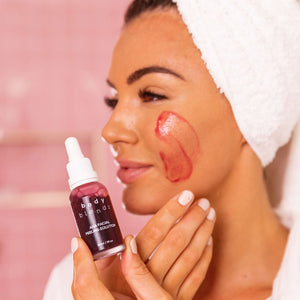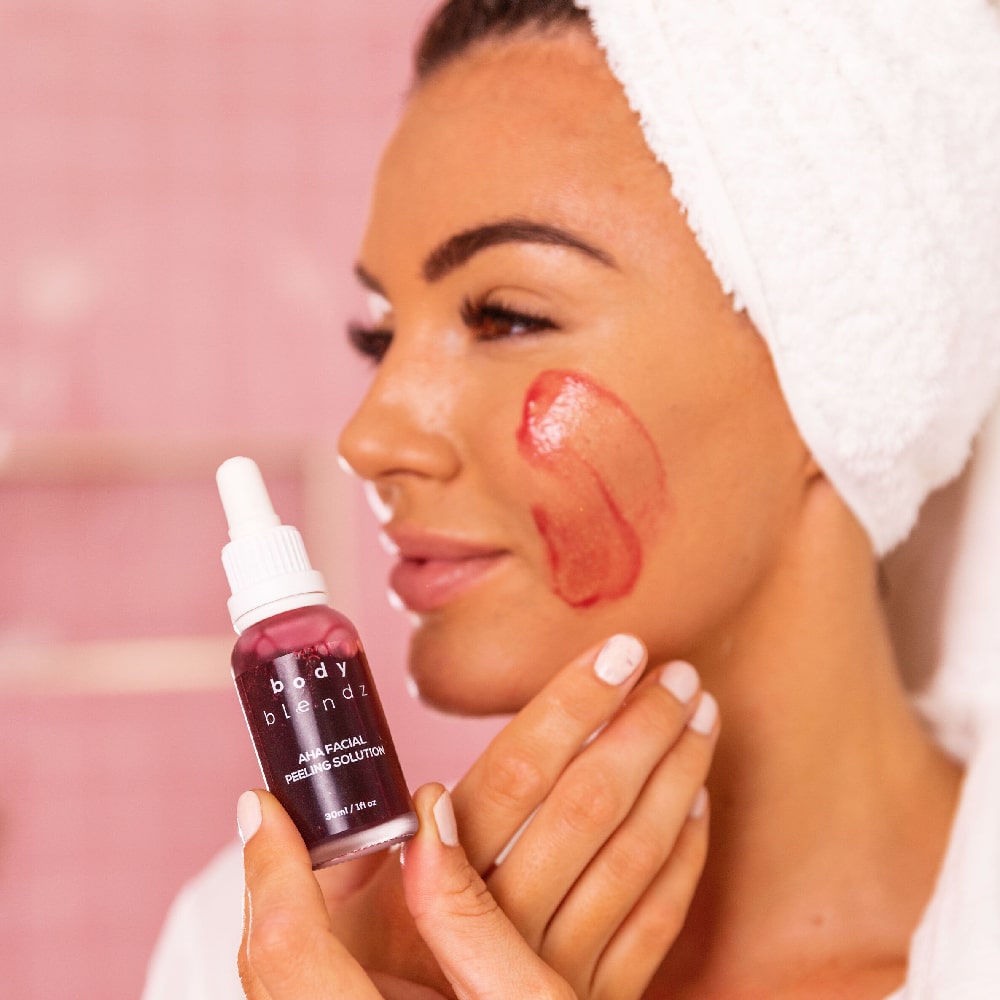 AHA Facial Peeling Solution + BHA
Deeply and safely exfoliate to clear pore and skin build-up, with a natural AHA Blend of Bilberry, Lemon, Orange, Sugar Cane, and Sugar Maple. Carrot Root Extract and Tasmanian Pepper Berry Extract help to eliminate acne and other skin blemishes, while lightening skin discoloration. Witness gorgeous results, even in just one application. With continued, twice-monthly use, watch fine lines and pimple marks disappear and uncover the coveted 'glass glow' skin. BodyBlendz AHA Facial Peeling Solution for visibly transformed and touchably smooth skin.
Discover EXTRAordinary glow and incredible softness and smoothness in just 5 to 10 minutes, with BodyBlendz AHA Peeling Solution.
Botanical Extracts Bilberry, Sugar Cane, Sugar Maple, Orange, and Lemon which contain naturally occurring AHAs and have been shown to promote smoother younger looking skin by increasing the rate of cell renewal.

Black Carrot powder's extractives contain abundant amino acid, vitamin, natural wet factor, microelement and other bioactive substances, and cosmetics, added with carrot extract present natural and full colour and luster and protect the skin.

The beta carotene found in carrots is rich in antioxidants, which are vital in fending off skin-damaging free radicals.

A BHA, salicylic acid has the ability to advance deep into your skin and break up the excess oil and dead skin cells.

The extract has been proven to alleviate skin inflammation for better skin comfort.

Primarily serves to hydrate skin and help it hold on to moisture.

Full Ingredients List
Unopened: 3 years Opened: 12 months
Weight: 30 ml