Limited Edition for Your Face & Breast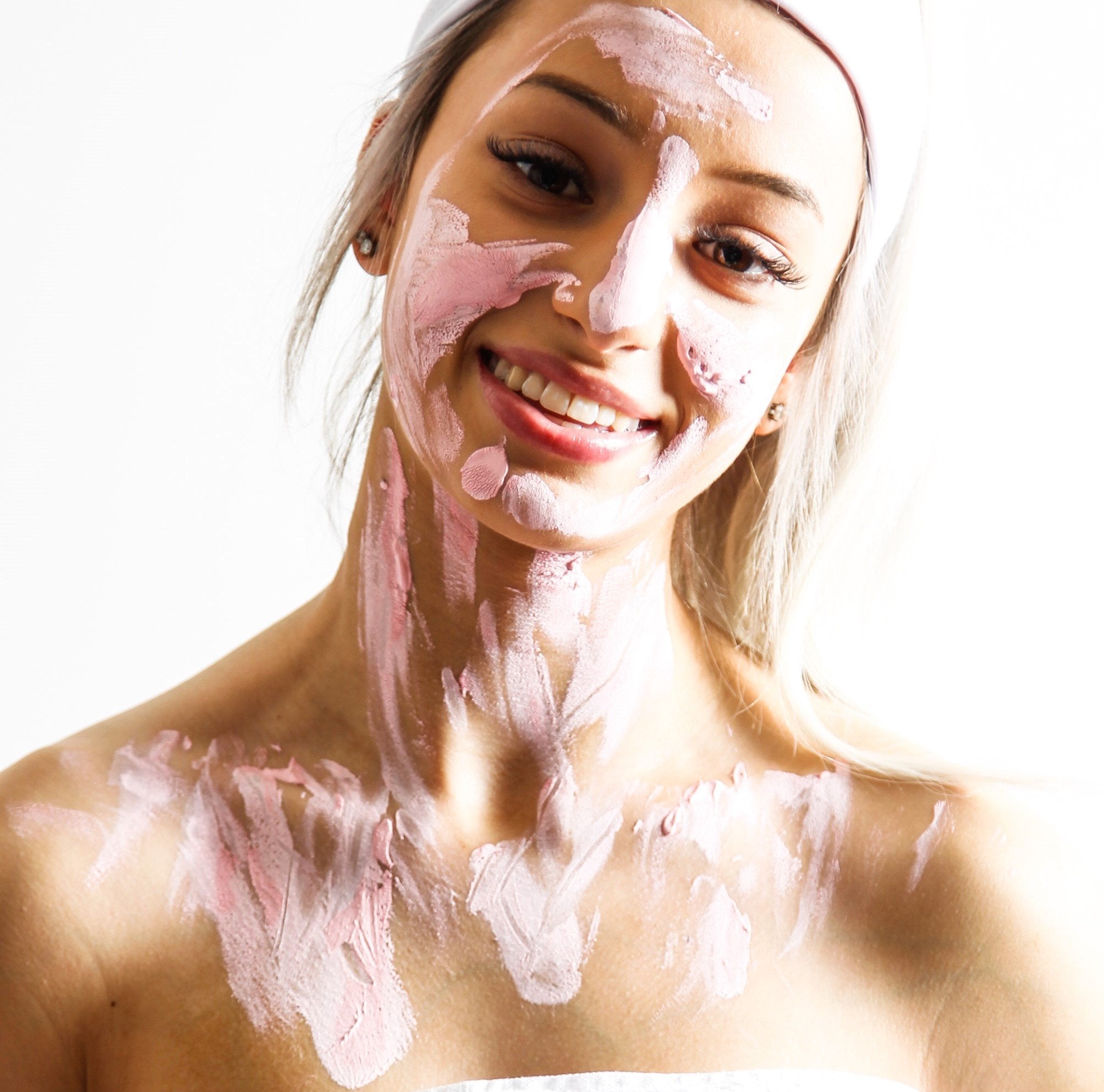 Enjoy gorgeous, glowing skin on your face, décolletage, and all the way down to your breasts with the NEW and LIMITED EDITION, BodyBlendz Face & Breast Clay Mask; at the same time do your part to support breast cancer awareness, research and support.
For every purchase of BodyBlendz Face & Breast Clay Mask, 25% will be awarded to the McGrath Foundation, an organization that helps provide free physical, psychological and emotional support to breast cancer fighters and their families.
What's in the Pink Mask:
A beautiful, creamy pink mask brimming with detoxifying and conditioning goodness yet gentle enough for the sensitive skin of your face and breast. With potent active ingredients that deliver anti-inflammatory, antioxidant and moisturizing nutrients such as:
Australian Clay
Australian Clay is best for balancing combination skin. It helps to create a relaxed, youthful appearance by enhancing the skin's firmness and managing the skin's hydration levels. Its gentle, exfoliating action will help to uncover newer skin cells and get rid of dull, dead cells; thus minimizing fine lines, and improving the overall texture and tone of the skin.
Bentonite Clay
Bentonite Clay helps to clear the pores by removing impurities and toxins, reduces inflammation and allows the skin to heal. It helps to reduce redness and swelling around existing blemishes while gently absorbing excess oil, thereby preventing newer ones from forming – great for acne-prone skin.
Kakadu Plum
An indigenous Australian superfruit found on the Northern Territory and around Arnhem Land, Kakadu Plum, is rich in antioxidants. Antioxidants fight to eliminate free radicals and thus, facilitate skin healing. Kakadu Plum also provides a powerful boost of Vitamin C, in fact 10 times more Vitamin C content than any other fruit. Kakadu Plum with its natural skin lightening property will also aid in diminishing scarring and hyperpigmentation.
Vitamin E
Most of us probably take vitamin E in one form or another as a health supplement. Fat soluble vitamin E is an essential nutrient with anti-inflammatory and antioxidant properties. As an antioxidant, Vitamin E effectively helps to counter and oppose free radicals which will then aid in rejuvenating damaged skin.
Topically, vitamin E acts as a moisturizer, skin softener and skin healer. It also help reduce the appearance of scars and marks.
Slather on the creamy pink clay and enjoy skin-loving boosts to assist in firming, detoxifying, pigmentation lightening, conditioning and healing - all in one product.
Wear it pink on your face and breast to have that radiant, healthy skin and in doing so, automatically donate to the McGrath Foundation's breast cancer support projects. Having made BodyBlendz Face & Breast Clay Mask exclusively to support breast cancer awareness and research, it is created in limited quantity and is only available until stocks lasts.
Order your pink Face and Chest Pink Clay Mask today.