Olive Oil: Beauty Powerhouse in Your Pantry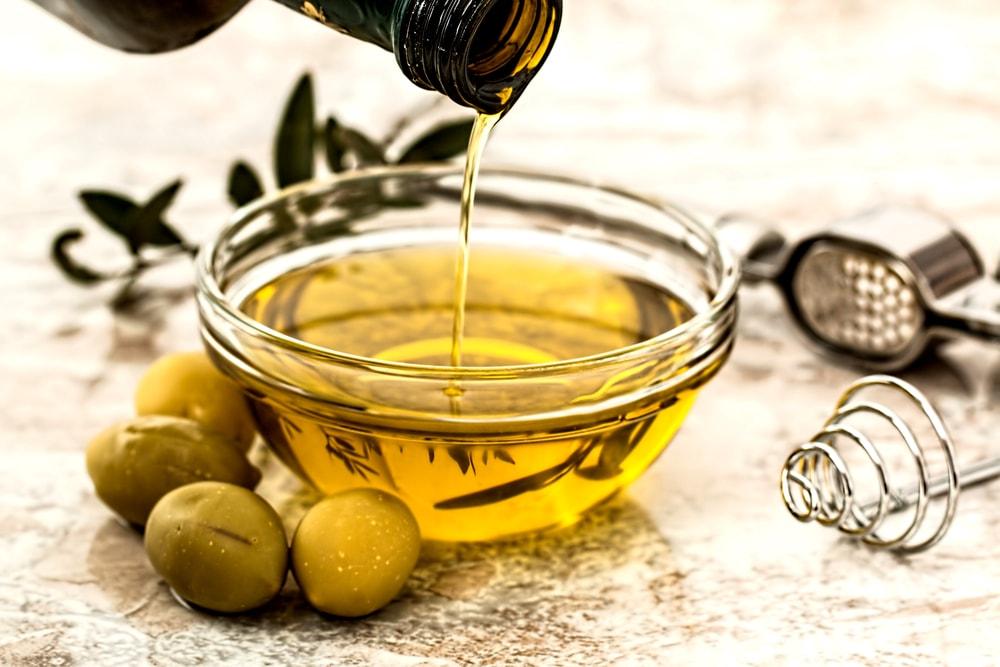 Rich with anti-oxidants and vitamins, this health and beauty powerhouse in a bottle, might already be residing in your kitchen cupboard.
You've dipped your baguette slices in olive oil, basted olive oil to bring out the flavor in broiled dishes, and mixed olive oil to whip up marinades and vinaigrettes; you've probably used olive oil in more ways than one, but this pantry staple has a lot more benefits to offer than just culinary. Let's look at what's in olive oil and why it's just as good, if not better, to slather it on your whole body, as to drizzle it on top of your scrumptious salads.
Olive oil contains fatty acids (higher content of oleic acid than linoleic and linolenic acids), which are considered building blocks of healthy cells. These healthy fats help keep skin hydrated and younger looking. Apart from containing fatty acids, olive oil also has small amounts of minerals: iron, calcium, sodium and potassium. Vitamins A, D, E and K can also be found in olive oil. These fat-soluble vitamins are beneficial for the entire body - hair, skin and even nails.
Antioxidants
Olive oil acts as a natural antioxidant. Antioxidants counter-balance any over-production of free radicals in our bodies as a result of oxidation. Aside from contributing to different chronic health troubles, free radicals can damage skin cells and prevent them from regenerating; which leads to wrinkling and spot pigmentation. Olive oil contains antioxidants that fight free radicals in carotenoids, alpha-tocopherol, and phenolic compounds (simple phenols such as hydroxytyrosol and complex phenols such as oleuropein). Squalene, an organic compound also found in olive oil, can act as an antioxidant. These antioxidants in olive oil aid and allow for the repairing of damaged cells.
Emollients
Olive oil with all its antioxidants, vitamins, fatty acids, squalene and minerals is a nutritive oil that provides moisture and relief to dry, chapped, itchy skin. Olive oil can soften the entire body: as the expression goes from the top of your hair to the tips of your toes - a potent all-over natural oil indeed. A rich natural emollient, olive oil is best for normal to dry skin types. If your skin is prone to breakouts, use a natural oil high in linoleic acid instead, such as: sunflower, grapeseed and argan oils.
Olive oil has been touted as an amazing beauty-promoting healthy oil for centuries, and here you can see the reasons why. Reap the benefits of olive oil and look for it in the ingredients list when purchasing your next skin and hair care products.
When choosing olive oil, whether to use internally or topically, select extra virgin olive oil. Extra virgin olive oil is olive oil in its purest form. It is created simply by cold-pressing and crushing olives to extract the oil, as opposed using heat or chemicals. Extra virgin olive oil is the least processed, contains no additives and artificial flavoring, and maintains the most nutrients when compared to: virgin, pure, and light olive oil varieties. The greenish color of extra virgin olive oil is a testament that it still retained its' chlorophyll content. It is a bit more expensive than lower quality olive oils; but with extra virgin olive oil, you can be sure that all the nutrients and beauty-boosting properties that made olive oil famous for, are intact.
Next week, we will explore the many practical and helpful ways to incorporate olive oil into your daily beauty regime.