Your Questions Answered About Hair Scrubs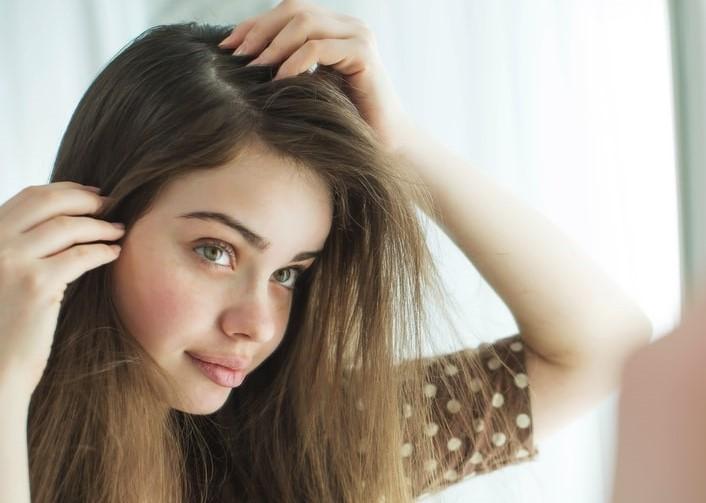 Sure, Zoom meetings and hours in house loungewear don't exactly inspire shampoo appointments. Perhaps a quick bun is the preferred hairdo nowadays. There might be dry shampoos summoned to curtail flat-hair-inducing oiliness and not-so-pleasant odor. But whether your life has somewhat gone back to normal, or your local authorities still impose lockdowns, maintaining a healthy scalp is needed if you'd like to grow your tresses strong and looking fabulous under any conditions.
A glob of shampoo won't be enough to clean through layers of oil, dust, dead scalp skin, and product build-up. To thoroughly cleanse and condition the hair and scalp, a hair scrub is more suitable to do the job than shampooing every few days. Face and body scrubs are ubiquitous these days. And hair scrubs are fast following the trend.
Hair and Scalp Scrub?
Gorgeous and strong as Rapunzel's locks don't grow on trees, but they sure sprout from a clean, healthy scalp. The 'soil' should be feeding sufficient nutrients to the roots and hair can blossom into its full lusciousness. If the scalp is covered with dead skin cells, whatever conditioners or hair treatments won't be able to get through.
Hair also accumulates product build-up. Clarifying shampoos or micellar water can help remove residue. A couple of items that can be found in your panty can also help remove build-up from hair – apple cider vinegar and baking soda. Using these can be drying to the hair and scalp. Some on-the-shelf hair scrubs can effectively do the same thing, though the gentler hair and scalp scrubs will go further than exfoliation to conditioning and nourishing the hair and scalp.
What are the Benefits of Hair Scrubs?
⦁ Removes styling and conditioning product residues from hair and scalp.
Shampoos, defrizzing sprays, hair styling gels and sprays, especially ones that have silicone as active ingredients in them, will adhere to each strand and clog the hair follicle, resulting in dull hair with hair growth held back. Hair scrub can effectively exfoliate residue and build-up and clear up the scalp and hair.
⦁ Massaging the scalp improves circulation and blood flow.
Massaging the scalp by itself already benefits the hair and scalp by allowing for healthy blood flow. Improved blood circulation means that the nutrients and oxygen are delivered all over the scalp, especially to where it is needed most – the problem areas.
And massaging the healing and conditioning ingredients of the hair scrub into the scalp ensures that the nutrients of said ingredients reach the hair follicles where hair strands grow, promoting silkier, softer hair growth.
⦁ Thicker, fuller hair, hair scrubs help combat aging, thinning hair.
Not only is massaging hair scrubs beneficial in producing healthy hair and scalp, it can also help combat thinning hair. Nutrients and oxygen in the blood and healing and condition ingredients from the hair scrub will help rejuvenate and re-introduce healthier hair regrowth.
Clogged hair follicles also produce thinner strands and compromise the hair's growth. Scalp exfoliation will gently and safely remove trapped dirt, oil, and dead skin cells covering them.
How to Use a Hair Scrub?
1. Comb through the hair, so there are no tangles.
2. Section the hair 1 to 2 inches apart, depending on the thickness of your hair.
3. If using a hair scrub from a jar, use a spatula and apply about an inch in diameter of the product. If dispensing hair scrub from a tub, like BodyBlendz Hair Scrub, squeeze about an inch long on your palm and apply to your scalp.
4. Do the same to the rest of the scalp.
5. Massage into the scalp in circular motions. A relaxing 3 to 5 minutes of massage is ideal.
6. Rinse thoroughly
7. Finally, follow with a conditioner or a hair mask.
How Often Can You Use a Hair Scrub?
Not more than twice in a week if you have normal scalp skin. Twice in a month, if you have very sensitive skin.
Scrubbing too often will work against balancing the pH and moisture levels of the scalp; instead, the scalp becomes overly stripped of natural oils. When the skin, on the scalp or elsewhere, becomes too dry, skin goes into a panic and begin repair mode by producing too much oil. Remember to scrub with gentle fingertips; else you might rub your skin raw.
Do I still need to use shampoo with my hair scrub product?
You may not completely replace shampoo with hair scrub if you tend to shampoo your hair every day or more than twice a week. Since hair scrubs are only done once or twice weekly, you can use your regular hair cleansing product on the remaining days of the week when you feel the need to clean your hair and scalp.
Are there any reasons to avoid hair scrubs?
Depending on the hair scrub's chemical strength and texture, certain scalp conditions may be aggravated by scrubbing. Choose a gentler scrub with natural and naturally-derived ingredients, if you have existing scalp maladies. Make sure your hair scrub is safe for use on psoriasis or eczema. Strictly avoid scalp scrubbing if you have the following:
• an infection
• an open wound or sore
• ringworm
• lice
I have colored hair, can I use hair scrubs?
Yes, you can, as long as you pick a hair scrub that doesn't have sulfates or strong chemicals that may dull or alter natural or dyed hair color. Henna may be natural, but it also can change hair tones.
A good, gentle hair scrub can even improve the vibrancy of hair's color. Washing your hair may inadvertently change your hair color because mineral deposits from water will cause the hair to look either brassy or greenish. Scrubbing mineral deposits away will restore your hair color.
Any other tip on using hair scrubs?
• Depending on the consistency of your hair scrub, you may need to wet the hair first before applying.
• Some hair scrubs are drier than others, applying them on dry hair will make it difficult to spread.
• Moist scrubs on wet hair will reduce the hair scrub's efficacy as a good portion of the scrub will drip down the floor.
• Labels usually indicate whether it's advisable to use the scrub on dry or wet hair. If unsure, use the hair scrub on towel-dried hair.
• Instead of your fingers, if you want to, you can use a hair scrub brush or an exfoliating glove to apply hair scrub and massage your scalp.
• If your hair scrub is the lathering kind, you can add water as needed, while massaging, when you want to continue lathering up.
• Check if your hair scrub is also a shampoo. If not, you may need to use the hair scrub as a pre-shampoo treatment.
• Concentrate on scrubbing the roots and the scalp. Depending on how gentle the hair scrub is, scrub lightly from the mid to the tips of the hair.